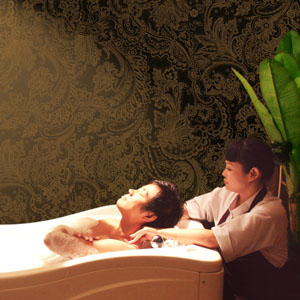 When you are feeling tired, stressed, worn out and have a lack of energy it might be time to take a step back and pamper yourself. If you have had some busy times and want to anticipate on stressed feelings and tiredness that might occur it can be a great idea to plan in some relaxation for yourself. What would be better that a spa massage treatment?
More than just spa and massage combined
A spa massage is a very special and very relaxing treatment that exceeds the sole combination of spa and massage. A spa creates a relaxing and comfortable environment in which the physical and mental health get a boost of energy and increases your wellbeing. Combining this with a relaxing massage that treats tense muscles, build up stress in the body, muscle aches and makes you feel relaxed this massage gives you a unique treatment. Obviously you can request certain areas to be treated more thoroughly to make sure any muscle issues are taken care off while you enjoy a relaxing treatment. A spa massage can also be performed in a hotel room when your hotel room has a bath. By using herbs and scented candles the spa environment can be created for this treatment.
Health benefits spa massage
Both spas and massages have proven their health benefits for both physical and mental health. By combining the best of both worlds these benefits are exploited. This treatment helps to make you feel relaxed and release of stress and tension. Muscle aches are treated and tiredness will fade. Also, by helping metabolic wastes and toxins leave your body and improve the blood circulation you will feel revived and energized after this massage treatment. Because of the spa element in this massage also your skin will get treated and will feel softer and healthier. And by allowing yourself to relax and pamper yourself your mental health will get an instant energy boost. More than enough reasons to give yourself a break and enjoy a professional spa massage.